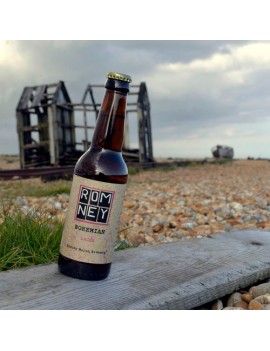  
Romney Bohemian Lager (x12)
Romney Bohemian Lager – 4.3% ABV – available in cases of 12 x 330ml bottles
A modern lager with a distinct hop aroma and a crisp finish. Filtered and lightly carbonated, the Romney Bohemian can be served ice cold, or simply chilled to get the most from its complex and spirited flavours. 
Vegan friendly.
You might also like
all-products
Romney Marsh Mellow (x12)
* Seasonal in Bottles Romney Marsh Mellow – 3.6% ABV – available in cases of 12x500ml...